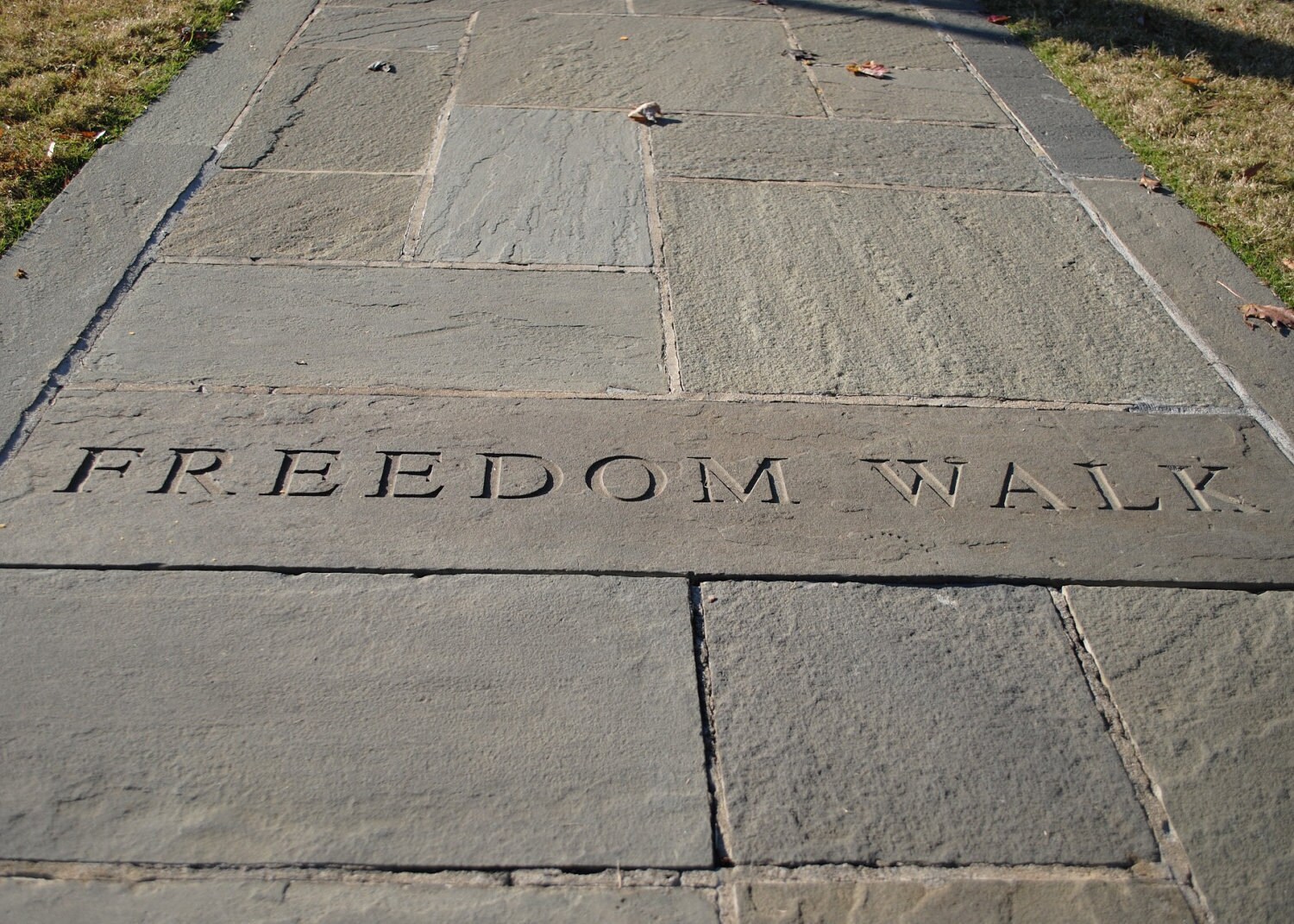 Freedom Walk- Kelly Ingram Park, Civil Rights Fine Art Print.
By Victoria Nichols of Victoria Anne Photo Art. Avialable via etsy.
Welcome to Week 8 of Human Rights Meditations. Each week we're looking at an Article in the
United Nation's Universal Declaration of Human Rights
. Learn more about the series here.
This week we're looking at Article 8 of the

UDHR

.
Article 8:
Everyone has the right to an effective remedy by the competent national tribunals for acts violating the fundamental rights granted him by the constitution or by law.
Read over the article above a few times and let it sink in (this is a long one, so you may want to break it up as you reflect). As you reflect, consider the following:
·

What's the first picture that came to your mind?
·

How did you respond to what you read?
·

Reflect how you feel about yourself in comparison to others.
·

Reflect on how you perceive others in your world.
·

Reflect on your understanding of global issues.
Write the article down and stick it somewhere where you know you'll see it throughout the week. This will prompt you to keep the thinking going! Alternatively, write down something that has stood out to you throughout this meditation.
Now, get talking! Let's talk openly about our thoughts on each article, what we're learning about ourselves and some of the actions we're taking to live more in line with the Declaration. Don't forget that as well as chatting via the comments below, you can get talking via twitter by including this tag: #hrmlak
Me first:
The judicial system and the media: how many times do you see those on trial for whatever on the tv, with the journalist presenting a certain angle of the case "Joe was unaffected as the judge read out the allocations"... wondering just how impartial a court process can be when there's a media frenzy taking place... If I were on a jury I reckon it'd be pretty hard to put aside certain slants presented by the media.

I never hear about the court processes and I'm wondering what people's take is on the experience of the victim? I wonder if our processes in Australia do enough to support victims of crime? Comments?

Also thinking about the civil rights movement in the US: wondering just how many African American's experienced injustice through the judicial system at the hands of cruelty from their white neighbours...
Kate xx
PS: A big thanks to Victoria for sharing her art and supporting this blog series! You can check out more of her work here.